The Cool E-Boy Outfits To Rock Your 2020
Every year, social media has projected new fashion trends into the world, and one of the biggest trends is e-boy. Originating on TikTok, this fashion trend incorporates the season's hottest styles with the '90s and 2000s grunge-inspired pieces. There are also plenty of different options to try out, so if you want to experiment with your aesthetic or you're interested in some of the hottest TikTok looks, here's how you can rock the e-boy style easily.
Cuffed Jeans or Trousers with Socks
Show off your ankles by cuffing your trousers. Paired with socks, the combo works well with a wide variety of tops and outerwear that is easy to replicate. Rock this e-boy style look with a pair of loose-fitting denim, rolled up to the mid-calf or just slightly below. Add socks and a set of chunky sneakers that resonate with you. Wear an oversized sweater or t-shirt tucked in on the top half, or loose with a black belt. This simple and cool ensemble is something you can wear on casual days.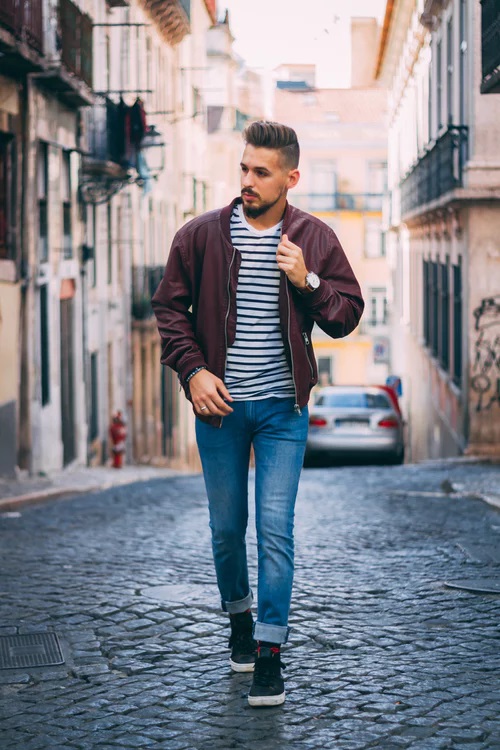 When the temperature drops down, and it's time to start layering, a long sleeve shirt and t-shirt is a great combo you should consider. Inspired by the look from the '90s grunge movement and the '00s skateboarding scene, the revamp is just that a little bit cooler. Pair a black T-shirt with a striped top to achieve your e-boy style. Swap it out with an oversized sweater and for a finishing touch, add accessories like a chunky beanie and a silver chain or two.
With a sleek vertical stripe shirt, you can unleash your inner Harry Styles or K-Pop star. It features a funky pinstripe that looks fantastic when paired with a black t-shirt or just by itself. Show off your chest by unbuttoning a few top buttons, which is a great idea to add sunglasses chains or a few necklaces that you can hang to the shoulders and below. Add a classic twist on the fresh ensemble by throwing in a pair of dark jeans and chunky black combat boots to give you an elongated frame.

Keep your heart secure in style with these chains and lock necklaces. The layering of these chunky accessories adds an extra dimension to your overall outfit and helps you shine a little brighter. Opt for something in silver, gold, or a bold color, and let your inner expression shine through you. Choose something that sits a bit lower than your collarbones, and layer several sizes for optimum depth.
One of the classic pieces was the high-top black and white sneaker. There are many comfy and sleek sneakers and shoes you can try for your e-boy style. An example of this is a high-top Converse basketball shoe, which looks perfect when paired with cuffed jeans or black trousers. Try this look with a long sleeve and t-shirt combo, and finish your look with either a beanie or silver accessories.
Highlight your personal style with Wherelight frames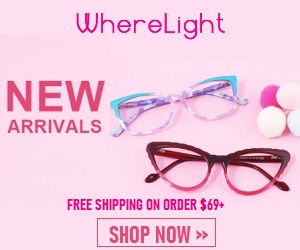 Wherelight.com comes as eyewear retailer providing a variety of high-quality glasses: including prescription glasses, sunglasses, hand made glasses, kids' glasses. They offer a huge collection of frame styles, such as designer, cat-eye, aviator, way-fayer, round and etc. They also offer Lens types like single vision lenses, bifocal, progressive, free form and others. You can get every style and lens you want here by simple visiting wherelight.com and get the best deal for your next eyewear.
Tags :
WhereLight