Little Black Dress – How To Look Stunning With This Timeless Classic
Every woman needs at least one little black dress!
It's the one garment you can always rely on when you are undecided what to wear. If you have the right dress, you can simply add some accessorizes for a chic and stunning look.
Let's look at what makes the perfect little black dress and how you can wear it for maximum impact.
The height of fashion since 1926
Coco Chanel introduced the little black dress in 1926 and it has become the symbol of timeless fashion. A fashion must for every women, the appeal of the little black dress has never waned.

Other trends and fashions come and go, but you will always be the height of chic with the little black dress.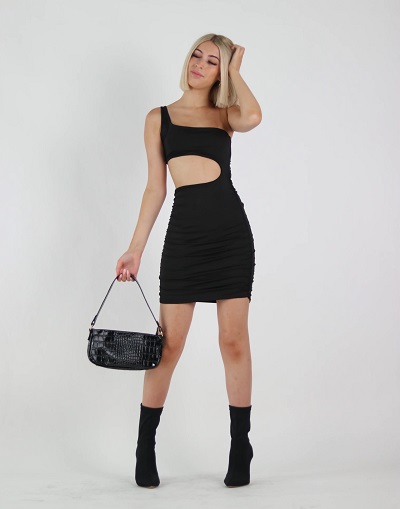 Here are five tips to look chic for that special evening
Identify your key assets and show them off! You can highlight your back, shoulders arms breasts and legs. Pick a style that shows of your key assets.
Choose a dress that's comfortable and fits well. Your little black dress should allow you to move, suit walk or dance comfortably. A knee-ish length (just above, or below) sleeveless sheath is a safe style to buy that always looks great.
Choose a well-constructed dress generally light wool or silk crepe with a lining are good and comfortable. The lining has the advantage of smoothing your figure to give the impression of a perfect fit.
Use the 3-1 ratio' to really standout – Three parts conservative but use one for a daring touch. A daring touch would be something like, a low cut back, a daring plunging neckline, or a deep slit in the side. Always remember to keep legs bare or in very sheer hose for the classiest look.
Accessorize your little black dress to really set off your look. A standout bracelet, a choker, or killer heels with a slim matching bag to add the final touch.

Versatility
A Little Black Dress is great for work as well as evening wear. Wearing your dress with a blazer or sweater and some knee length boots is a great look for work or an interview.
Your dress can also go on holiday with you and will be perfect for a stunning look quickly. Be sure to choose a material that resists wrinkles and dries quickly and you are ready for any fashion emergency.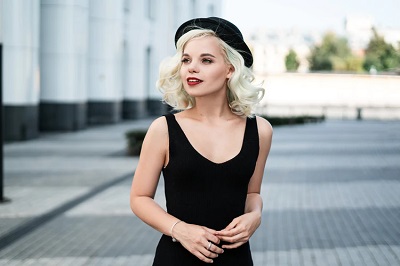 Before Coco Chanel made it a fashion color, black was associated with mourning and death.
The great thing about the little black dress is that it doesn't draw attention to itself and looks completely different on different people.
The little black dress is and will remain a timeless classic, so make sure you use it to its full potential.
For stylish and affordable outfits and gifts, get it at DAMART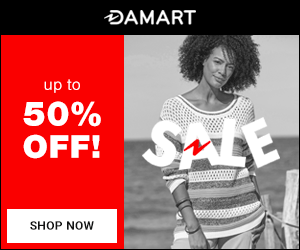 Damart is constantly adjusting its collections to inspire fun, vitality, innovation and care through its products and its customer relationships to offer stylish and comfortable clothing. Their new collections offer "trendy" styles, using materials with a sensual touch and ready-to-wear. They strive to deliver unrivalled quality, value and, most of all, excellent customer service. Find men & women's clothing, shoes and thermals at damart.co.uk and get the best deal that they exclusively offer on the store page.
Tags :
DAMART